Solid Cork · Cork/Rubber ( CoPolymer · Nitrile · Neoprene · Silicone · Acrylic )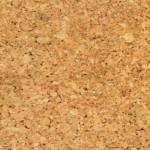 Solid Cork products, as well as Cork/Rubber products, have been a staple of the offering at Die-Cut Products since our inception. These materials are cost effective and easy to die-cut, making them the easy choice for many applications.
We have aligned with ECORE, Amorim, and many other suppliers of superior grade Cork and Cork/Rubber products. With our JIT purchasing in place we can procure the precise grade material you need for your custom gasket programs. Serving the flooring industry, general industrial, aerospace, and automotive segments of the market, Cork and Cork/Rubber is a solution everyone can agree on.
Here is a partial list of the Cork & Cork/Rubber offerings we supply:
· Acoustic Core Materials
· Automotive Grades
· Composition Cork
· Construction Grades
· Cork/CoPolymer
· Cork/Nitrile
· Cork/Neoprene
· Cork/Silicone
· Cork/Acrylic
· Flooring Cork
· Friction Materials
· Gasket Grade Cork
· Home & Office Grades
· Packaging Materials
· Vibration Control
| | |
| --- | --- |
| | |