Fiber · Paper · FishPaper · Nomex® · Insulation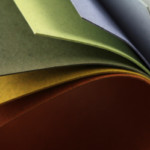 Electrical applications often call for insulation products. From such materials we produce wire organizers, battery trays, and fiber washers. All of these products and more make up the fiber and paper product offerings at Die-Cut Products.
We can die-cut as well as machine parts from various laminated phenolic and other materials. We have a rolling inventory of aramid paper (Nomex® from DuPont) as well as various fishpaper/vulcanized fiber materials. Our inventory allows us to provide you a range of volumes cost effectively, on demand.
When it comes to fiber/paper products, we can offer:
· Fibrous Dielectric Paper
· Glass Polyester
· Specialty/Thermal Grade Glass Polyester
· Glass Based Laminates
· Thermoplastics
· Paper/Canvas Based Laminates
· Glass Composites/Carbon Fiber
· Flexible Insulation/Paper and Films
· Vulcanized Fiber
· And MUCH MORE!