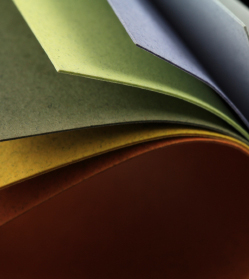 __________
Most people know Die-Cut Products for our quality SHIM manufacturing. But did you know that roughly one half of the products we ship daily are non-metallic? As our name may suggest, we got our start with DIE-CUTTING in 1944, and we know a thing or two about providing quality non-metal parts.
These non-metal parts aren't just die-cut, but can also be WATER JET CUT, or fabricated via many other methods we provide in-house utilizing our extensive list of CAPABILITIES.
All our products are made to order, and as such can be offered plain or with ADHESIVE backing. We provide parts individually cut or kiss-cut, and can be bulk packaged or specialty packaged depending on your request. We also have the ability to provide score-lines, formed parts, and laminated items to achieve a product that can bend, flex and stick into your real-world applications. If you can think it, we can make it!


We offer non-metallic parts to be used as: gaskets, spacers, thermal pads, insulators, shock pads, compression pads, tethers, filters, packaging and more!