Felt · Medical · Decorative · Needled · Synthetic · Woven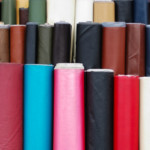 Synthetic felt products are seeing a resurgence in modern manufacturing applications, across all market segments. Our woven and non-woven textile suppliers have expanded their lines to provide products that cater to the automotive, industrial, medical, filtration and education segments.
Felt products, natural or synthetic, are often used to provide anti-vibration, gaskets, wicking, and wiping. They can store fluid, work as a dampener, or even be a bearing seal. Recent growth in the medical industry has shown increased demand for applications of felt. Examples of medical felt uses include filters and cleansing pads. If you design parts for podiatry, sports medicine or dermatology applications, felt products may be right for you.
Felt products we offer are:
· Industrial Felt
· Decorative Felt
· Medical Felt
· Woven & Non-Woven Textiles
· Pressed Wool Felt
· Needled Wool Felt
· Synthetic Felt