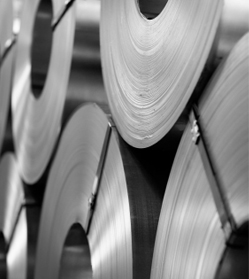 __________
At Die-Cut Products, our attention to detail and the utilization of the latest in die making technology ensures conformity to your most demanding tolerances. When it comes to metallic material fabrication, our niche is thin gauge, precision STAMPING. However, we can produce metallic products up to a few inches thick, too!
Our SHIM MANUFACTURING division can provide parts from PROTOTYPE all the way to full production scale, and everywhere in between. And with our extensive equipment list and capabilities, you can be sure your part will be produced with quality AND cost effectiveness in mind. We also provide LASER CUT metallic products, with some limited machining capabilities as well.
We provide solutions for ALL your metallic products needs in various materials, such as but not limited to: steel, stainless steel, aluminum, copper, brass, bronze, titanium, elgiloy, inconel …and many more!