Poron® Microcellular Urethane
Benefits of Poron® Microcellular Urethane
Benefits of Poron® include:
Excellent compression set resistance which enables durable, long-term performance for gasketing, sealing, and cushioning.
Low-outgassing and non-fogging, containing no plasticizers or residual chemicals to contaminate the device. The material will not become brittle and crumble and is non-corrosive to metal.
Inherently flame retardant without the use of additives. Many of the materials meet flammability requirements of UL HBF and MVSS 302.
Engineered urethane formulations offering a wide modulus range – 2-90 psi @ 25% deflection – for more design versatility requirements.
Good chemical resistance
Easy to fabricate, die-cuts cleanly and works with a broad range of adhesives
Broad range of formulas and thicknesses from 0.012″ to 0.500″ (0.43mm to 12.7mm)
If you have a need for a specialty grade version not listed here please let us know, and we'll be happy to assist you.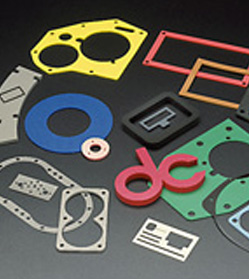 Applications & Industries
Poron® Microcellular Urethane products are regularly utilized in the following industries:
Medical & Healthcare
Aerospace & Marine
Military and Defense Equipment
Fluid Processing Equipment
Construction Equipment
Mining Equipment
Architectural
Material Handling
Packaging
Compressors
Petrochemical
HVAC
Communications
Electronics
Please contact us today!